Minipecker elettric hammer wood & marble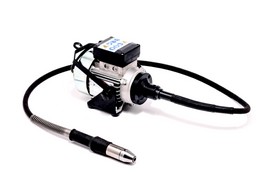 WOOD WORKING =
ROUGH GRINDING AND FINISHING
MARBLE WORKING =
DECORATION AND FINISHING
---
Minipecker is the new mechanical hammer designed to meet
the needs and requests of users and professionals alike .
Minipecker is the ideal tool for the amateur sculptors and a
reliable tool in the hands of professionals.
Minipecker helps you to work and process marble, stone and
wood for artworks of small and average dimensions.
the Minipecker mechanical hammer features:
minimum electric consumption , minimum noise, and minimum
vibrations.
Connection shank for tools from 7.5 mm
TECHNICAL DETAILS
Single Phase Motor 230v,50hz,0,25kw
Hand /Arm weighted vibration 5,00 m/sec/2
The noise level under working is 85 db(A)
GUARANTEE in according to law no. 24/2002
s

gorbia come
---
Universal adaptators for all type of wood gouges

Read more info...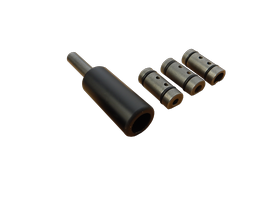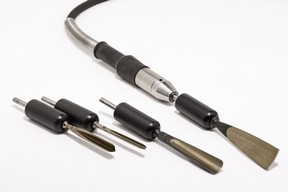 Gelma adaptators
permits to use all wood gouges in commerce
---
Plasti cork for wood gouge adaptator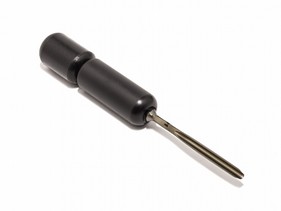 Tappo per adattatore sgorbia
Permits to use wood gouges adaptators with
wooden mallet
---